THE HERO OF COLOR CITY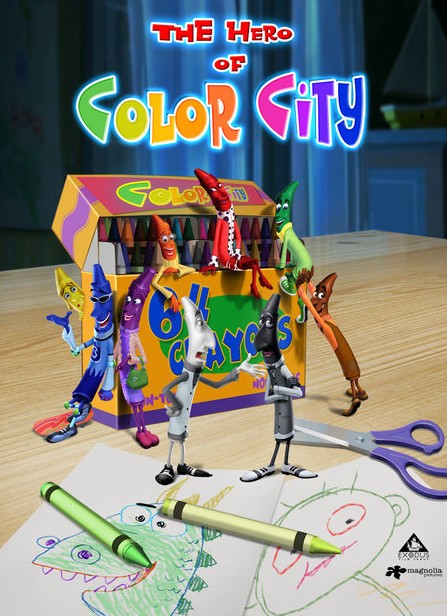 Voila un film d'animation actuellement au stade de pré-production,
il sera distribué en amérique du nord par Magnolia Pictures.
Weinstein Company vient d'annoncer qu'ils ont décidé de former
une alliance stratégique avec EXODUS Group Film pour
développer, produire et financer des films de CG-animated.
Après
IGOR
, actuellement en cours de réalisation,
ce film d'animation s'ajoutera à ce partenariat.
L'histoire
: Ce film d'animation est un conte coloré dans lequel
une bande de crayons aux personnalités très différentes, s'unissent
pour protéger leur monde magique, d'un tyran qui menace de
débarrasser leur monde de la joie et de la couleur.
Plus de détails sur le site
: http://www.exodusfilmgroup.com/