WERNER-EISKALT!
-
Film d'animation Allemand - Avertissements
!!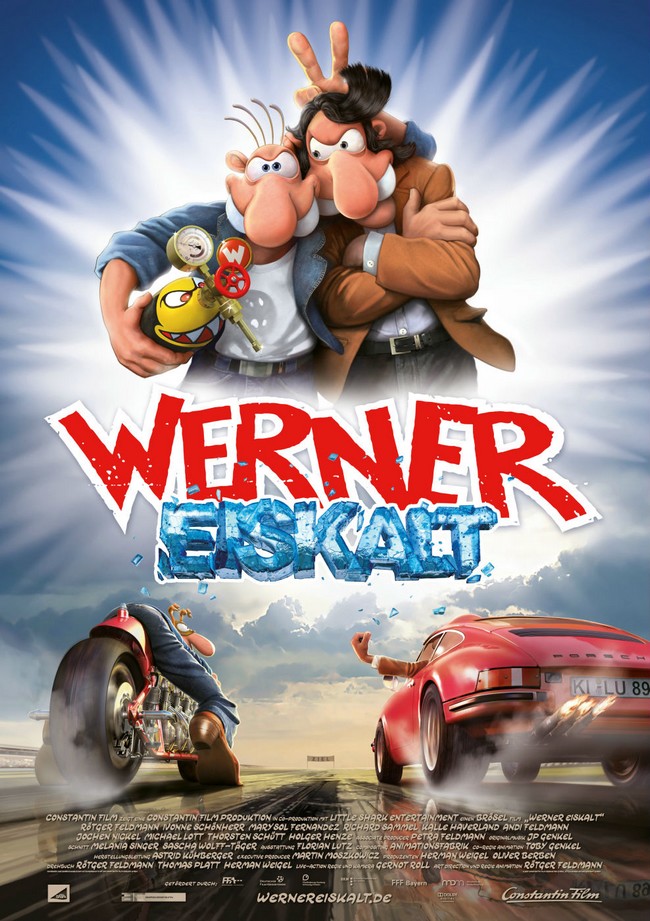 Cette comédie d'animation Allemande fut réalisée par Gernot Roll,
et produite par Herman Weigel (Constantin Film AG), Oliver Berben
(MOOVIE the art of entertainment) et Little Shark Entertainment.
Scénario de Rötger Feldmann, Herman Weigel, et Thomas Platt.
L'histoire d'une rivalité durable entre Werner et Holgi. Depuis l'en-
fance, où ceux-ci se livraient à des courses acharnées en poussettes,
jusqu'à l'âge adulte où ils poursuivent leurs duels. Werner reste tou-
jours l'éternel second face à Holgi bien mieux équipé que lui, mais le
moment de la vengeance vient de sonner, Werner passe à l'action ...
Distribution en salles sur le sol Allemand depuis le 23 juin 2011.
Site Officiel

http://www.wernereiskalt.de/ (Détails)