OUTBACK 3D
-
Affiche, Site Officiel Coréen et Trailer
!!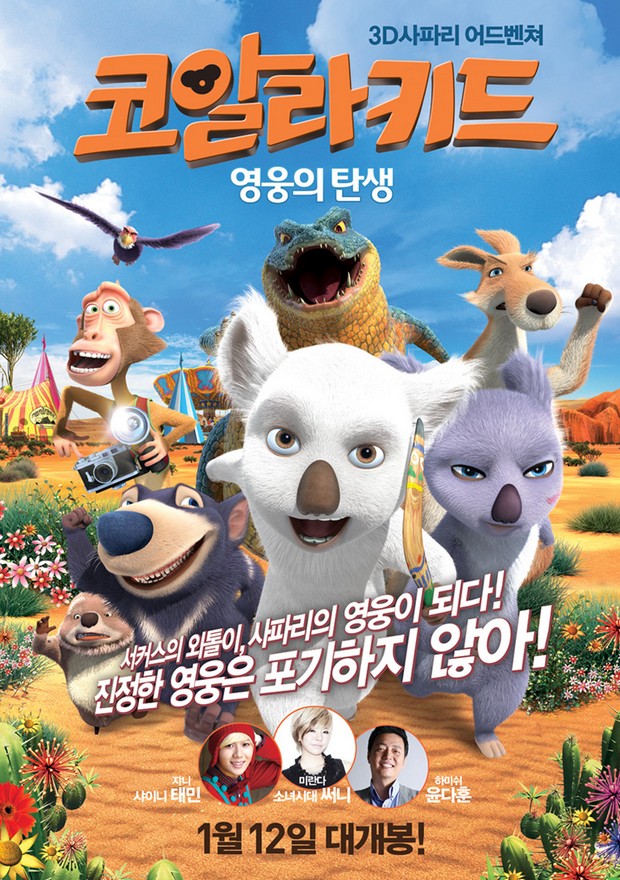 Autres Titres
: 'koala kid' ou 'koala kid : birth of a hero'.
Long-métrage d'animation réalisé par Kyung ho Lee (The Reef) et
coproduit par The Animation Picture Company (Us), Digiart Produc-
tion (Kr), Lotte Entertainment (Kr). Basé sur un scénario original
de Chris Denk, Tim Peternel et Scott Clevenger. Trailer Koréen :
Casting vocal original
: Rob Schneider, Tim Curry, Jenni Pulos, Alan
Cumming, Frank Welker, Norm McDonald, et Yvonne Strahovski...
Distribution sur certains territoires début d'année 2012. (Plus)
Pour la version coréenne 'Lee Taemin' (du groupe SHiNee) double
la voix de Johnny, le koala blanc australien, celui du cirque et qui
se sent soudainement pousser des ailes et décide d'agir en héros.
Il se lie d'amitié avec la courageuse Miranda doublée par 'Sunny',
(ou Lee Soon-Gyu du groupe Girls' Generation) un koala femelle.
Avec d'autres animaux, ils tenteront de sauver la nature. (Vidéo)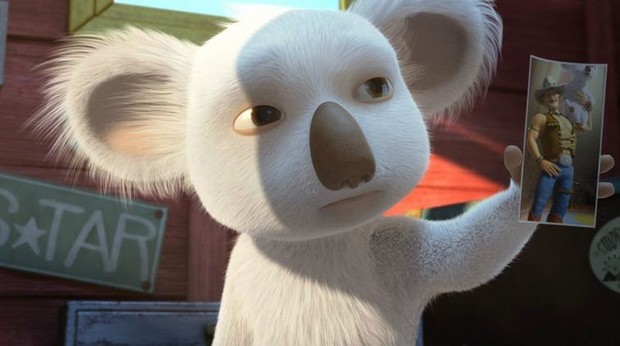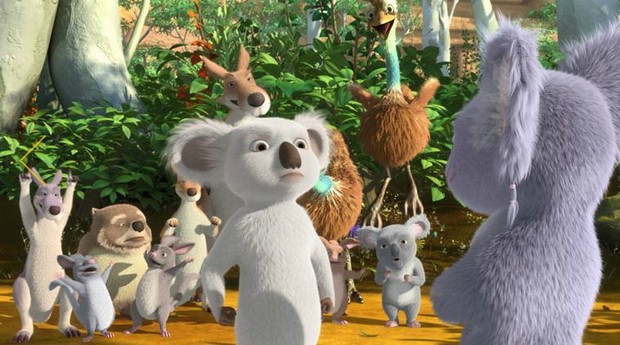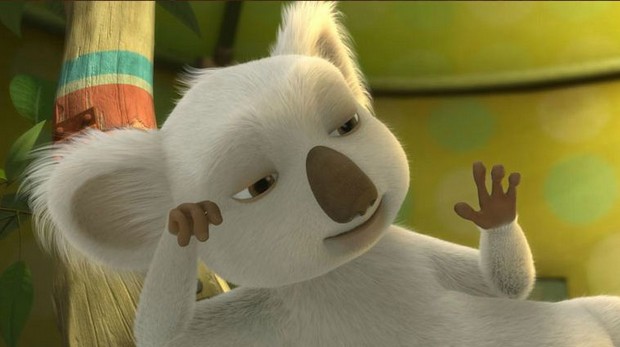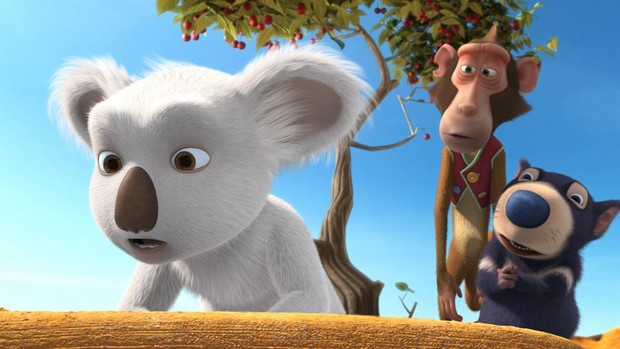 Ce long-métrage 3D sera distribué en Corée dès le 12 janvier 2012.
Site Officiel Corée

http://koalakid2012.co.kr/ (Facebook)