WAR OF THE WORLDS - GOLIATH
-
En cours de Production pour 2012
!!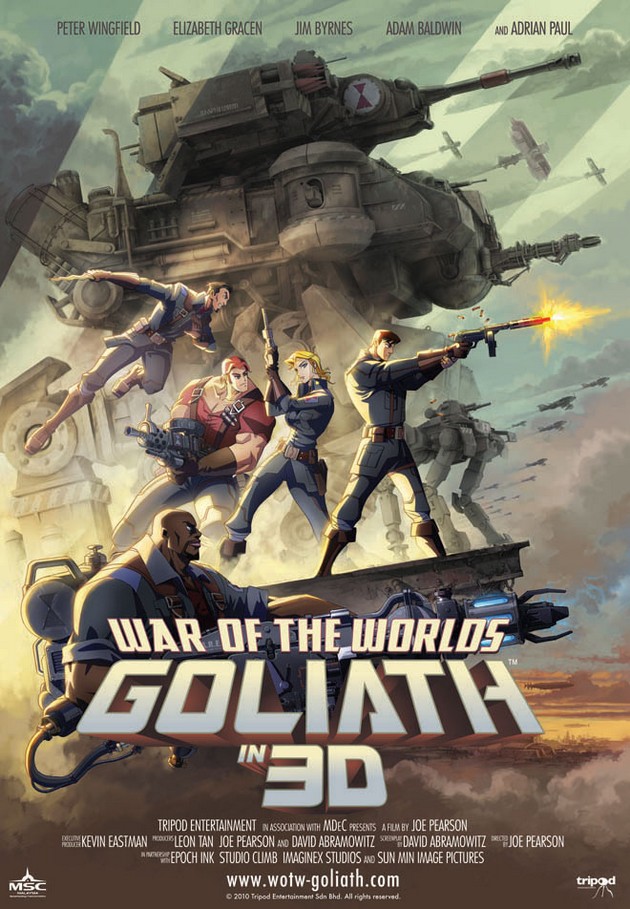 Long-métrage d'animation 'Steampunk Epic' réalisé par Joe Pearson,
et produit par Tripod Entertainment et MDeC, en partenariat avec les
sociétés Epoch Ink, Studio Climb, Imaginex Studios et Sun Min Image.
Ce film d'animation est basé sur le roman original d'H.G. Wells, et les
envahisseurs martiens attaquent la terre avec leur technologie avancée
et écrasent tout sur leur passage, jusqu'à ce qu'il soient victimes d'une
malheureuse petite bactérie terrienne. L'histoire se déroule en 1915.
Bonus sur "War of the Worlds" : Making-of, interview de Joe Pearson.
La distributiion de ce film d'animation Malaysien devrait être en 2012.
Site Officiel
http://www.wotw-goliath.com/ (Plus de médias)