PRINZESSIN LILLIFEE ...
-
En salles Allemandes en Septembre 2011
!!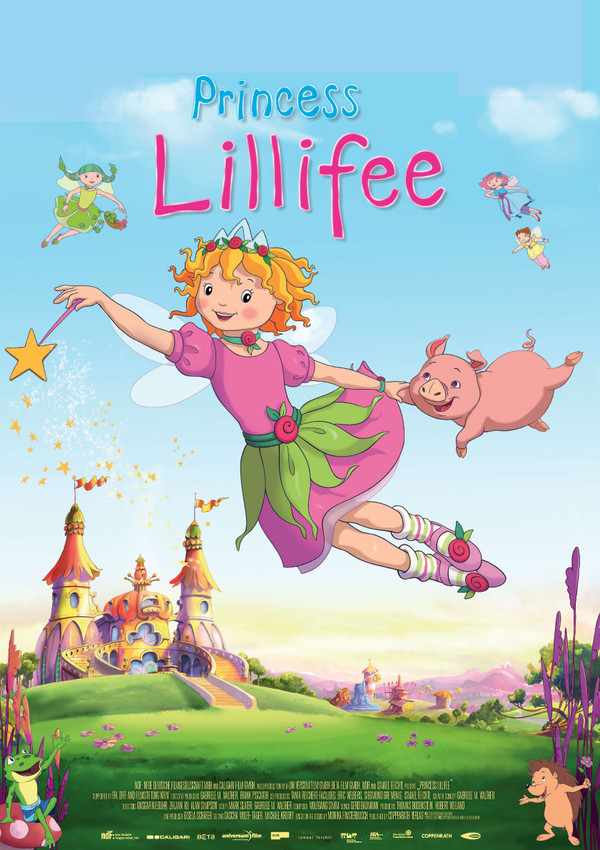 Titre complet Allemand
: Prinzessin Lillifee und das kleine Einhorn.
Ce long métrage d'animation est réalisé par Ansgar Niebuhr sur le
territoire Allemand et produit par Betafilm (Germany), Caligari Film
(Germany), Universal Pictures Germany et Worldwide Biggies (US).
Sur un scénario de Gabriele M Walther, Mark Slater, Rachel Murrell.
Synopsis
: In the enchanted kingdom of Pinkovia, the fairy Princess
Lillifee rules with a magic hand, creating beauty and good will where-
ver she travels. Together with her pet pig Pupsi, she zooms throug-
hout the countryside leaving behind a magical trail - clouds of pink
butterflies and sparkling stars. Still, she soon discovers that not all
in her kingdom are content. With the passing ages, the Fairies of
Pinkle have become worse in the misuse of their magical powers.
En distribution en salles Allemandes à partir du 01 septembre 2011.
Site Officiel

http://www.prinzessin-lillifee-derfilm.de/ (Press)